Skip to Content
Pediatric Dentistry in Fort Wayne, IN
Pediatric dentistry is an area of dentistry that specializes in treating the oral healthcare needs of children. Pediatric dentists provide regular checkups, cleanings and fluoride treatments, and overall oral treatment and care for children's teeth. Pediatric dentists also commonly apply sealants to children's teeth to prevent cavities.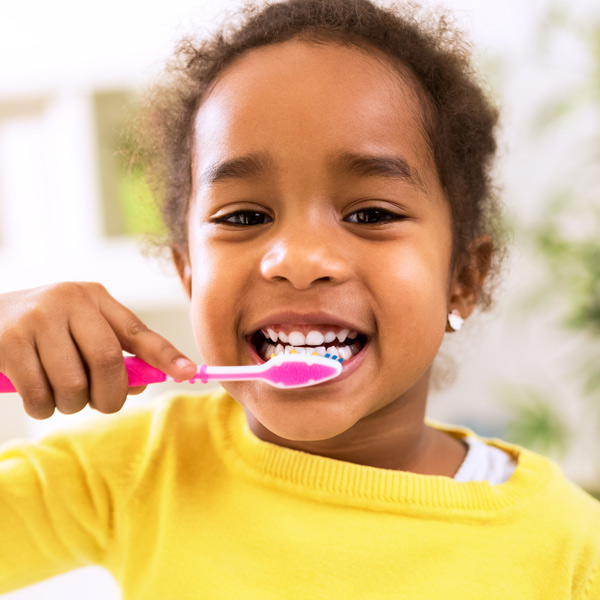 Pediatric Dental Treatments
A pediatric dentist provides overall oral care for children, including treatment for:
Cavities
Teeth defects
Dental injuries
Malocclusion
Gum disease
Speech-related disorders
Oral conditions
Mouth guards for sports
Dental appointments for children are important not only to evaluate tooth and gum health but to educate them on preventing dental problems throughout their lives. A child should have her or his first dental exam about six months after the first tooth erupts from the gums, and should visit a pediatric dentist every six months thereafter.
What to Expect
During a first dental visit, the pediatric dentist will examine the child's teeth for decay and other dental problems. The dentist may ask the accompanying caregiver about thumb-sucking or pacifier habits, and overall dental health. The dentist will then advise the caregiver and child about proper oral care, which includes brushing, flossing and fluoride treatments. A follow-up visit is usually scheduled for six months later, beginning the dental-maintenance process that will help to ensure good oral health throughout the child's life.
A pediatric dentist can offer specialized oral care that a general dentist may not be able to. A pediatric dentist is trained in examining and treating children in an environment that has been designed to make them feel comfortable. If you or your child has been noticing soreness, pain, or anything else making your teeth and mouth uncomfortable, don't hesitate to give us a call and schedule an appointment. Reach out to our office by calling 260-432-8700 at your earliest convenience!