Skip to Content
Meet Dr. Meeks
A top dentist in Fort Wayne, Indiana, Dr. Todd Meeks graduated from the Indiana University School of Dentistry in 1988. He has received advanced training in all aspects of general dentistry as well as cosmetic dentistry. He also experienced in the field of orthodontics. Dr. Meeks completed the Pacific Aesthetic Continuum in San Francisco and is a Master Graduate and Instructor for the Rosenthal Institute in New York City. Dr. Meeks has also published articles on Smile Makeovers and Cosmetic Dentistry in the leading Cosmetic Magazines in the country.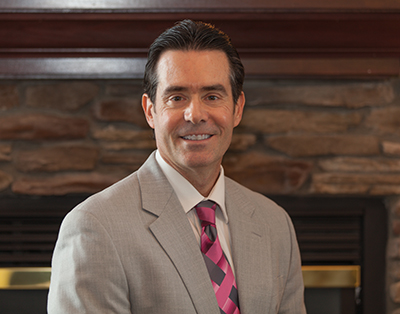 Credentials
Dr. Meeks travels the nation teaching other doctors the art of cosmetic dentistry. He was asked to lecture for the AACD annual meeting in New Orleans in May 2008 and again to do a hands-on workshop on Smile Makeover and laser techniques for the AACD annual meeting in Dallas in April of 2010.
Over the years Dr. Meeks continually exceeds the continuing education requirements in order to keep abreast of the most up to date procedures in dentistry today. He is also a product consultant for major dental supply companies. As a consultant to several manufacturers, he has helped test new materials and techniques for the dental industry.
One of America's Top Dentists
Dr. Meeks has been selected as one of Americas Top Dentists for the last 10 years. He was the team dentist for Indiana University – Purdue University Division I basketball team.
Dr. Meeks is a member of the American Academy of Cosmetic Dentistry, Academy General Dentistry, American Academy of Implant Dentistry, The Isaac Knapp Dental Society, The Indiana Dental Association and the American Dental Association. He is also a member of the Better Business Bureau. He enjoys golfing and spending time with his 3 children.